Free Wndows 7 Operating System download  – Create a Windows 7 Installation DVD or Windows 7 USB Flash Drive to Reinstall Windows 7 Pro or Home Premium on your Netbook, Laptop or PC
No Optical Drive, No Windows 7 DVD – How to install Windows 7?
Netbooks and Ultra-portable laptops don't come with Optical Drives, so if you need to reinstall Windows 7 you are expected to do this from a recovery partition on the hard drive.
Many laptops and desktop PCs don't come with a Windows 7 installation DVD – instead the manufacturer allows you to create a recovery disk – so that you can restore the operating system and pre-installed software applications in the even that your system becomes unstable or corrupted.
But many things can happen – your hard drive fails, you lose the DVD, you forget to make a system recovery DVD, and you need to perform a clean install of Windows 7 – or you might be looking for a Windows 7 Repair Disk download
This article shows you how to obtain a Windows 7 installation disk download from an official source and make your own Windows 7 Installation DVD or USB key / flash drive with which you can install your version of Windows 7.
1. Free Download Windows 7 ISO files
If you have your product key, you can download your Windows 7 ISO file from Microsoft Software Recovery.  

This will not work with OEM keys (such as come pre-installed on Dell PCs etc)
Downloads from Digital River mirror  (no product key needed)
It used to be possible to download the Windows 7 ISO files direct from DigitalRiver – Microsoft's online supplier, however, links to these ISOs have been removed.
The German mirror mirror.corenoc.de has gathered the Digital River ISOs and uploaded them as torrent files. languages. PCSteps.com gives some advice for downloading them as torrent files
Other  Downloads from Microsoft 
Download the Windows 7 USB/DVD Download Tool here or here
to create a 4gb Windows 7 Bootable USB  flash drive, which you can then use to install Windows 7 from USB drive on your netbook, laptop or PC
to burn the Windows 7 ISO file to DVD which you can then use to install Windows 7 from an optical drive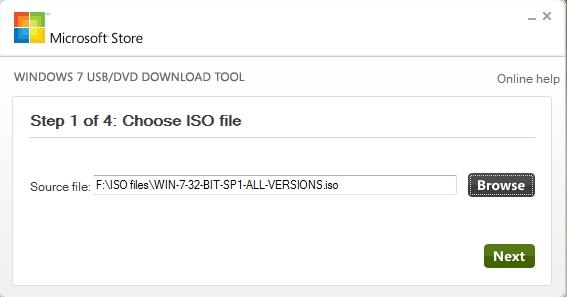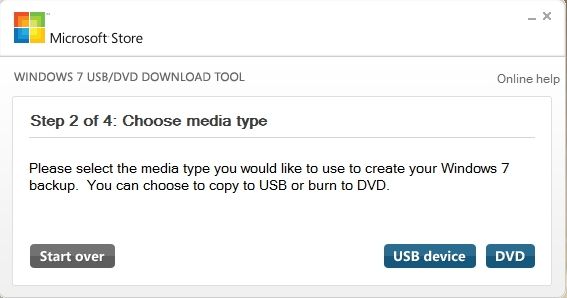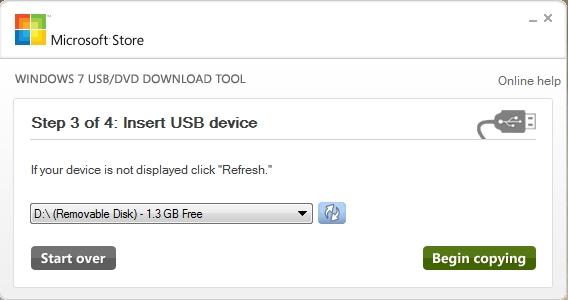 Additional Notes and Tips: