By Peter Owen
So you need to use an iso file, but can't mount it with DAEMON Tools. Maybe you built your own PC case out of coconut rinds and spit, but forgot to include any USB or ethernet ports; or, more likely, you need to make a boot disc using your Windows 7 .iso. For this, you'll need a CD or DVD big enough to contain your iso file, and Alex Feinman's ISO Recorder program, which can be downloaded from here. Choose which version you want, based on which version of Windows you're currently using (instructions on how to find this are at the bottom of the linked page), click 'save file', then open the file once it's downloaded.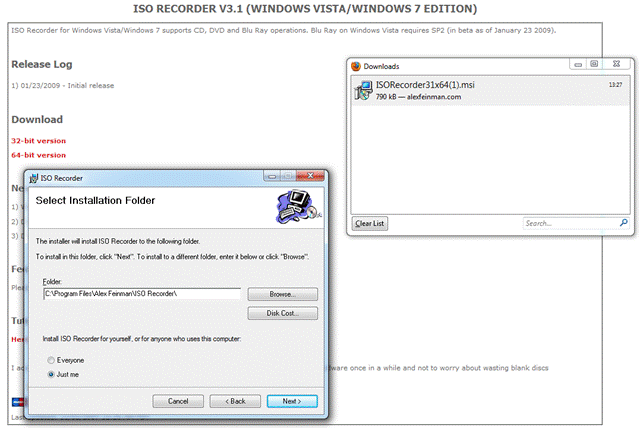 Click 'Next', choose a destination to install ISO Recorder to, then click 'Next' again twice. Note that ISO Recorder is a Shell extension, not an application, so you don't need to open anything – the program is accessed through the right-click menu.

Next, you'll be needing a blank disc to burn your iso onto – what kind depends on what you want to do with it. Your average PC disc drive will say on the front of the disc tray whether it's a CD drive or a DVD drive – DVD drives can read both DVDs and CDs, but CD drives can only CDs.

Furthermore, recordable discs (CD-Rs or DVD-Rs) can't be rewritten once you've burned anything onto them, even if they should still have enough space for more files; so if you intend to put something else on the same disc after you're done with it, you'll need a rewritable disc (CD-RW or DVD-RW).

Finally, you'll have to consider how much space is on the disc – your average blank CD has about 700MB of space, while the average blank DVD has about 4.7GB, so you'll be needing the latter for Windows 7, for example.

With ISO Recorder, burning that iso to a disc is as easy as putting your blank disc in the drive, then right-clicking on your iso file (here I'm using a Worms World Party iso file acquired through 'totally legal methods' as an example) and selecting 'Copy image to CD/DVD'. Make sure you've selected the correct disc to burn to (in this case the CD-R in the 'E:' drive.) and choose a recording speed.
The optimal recording speed should be listed on the front of blank disc. For CD-Rs, this will usually be about 52x or 48x, but DVDs and rewritables will generally require slower speeds. If the optimal speed isn't available, pick the speed closest to it.
Once you're set, click 'Next' and find a few books to read while you wait, since (depending on the size of the iso and the speed at which it's being recorded) the burning process will take FOREVER.
Assuming the it's done before the heat death of the universe causes all time to effectively cease*, click 'Finish', and you'll be chucking banana bombs and Molotov cocktails/rebooting your bricked PC in no time.
Always test a newly burnt disc out to make sure it works properly (you don't need to be too rigorous; simply putting it back in the disc drive and seeing if autoplay is working normally will usually do), since the burning process is liable to leave errors on occasion. It's also good practice to label your blank discs as soon as possible so they don't end up as unidentified drinks coasters.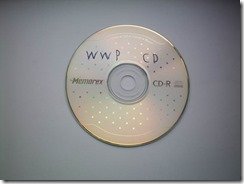 "What would Phil Collins do?" **
*I am only exaggerating here: burning Worms World Party, which is roughly 500MB, took only 2 minutes or so to burn, so in theory, a 3.1GB Windows 7 iso recording at 16x would take about 40 minutes.
**Phil Collins would suck. Because that's the only thing Phil Collins does.