See also Free Download Windows 7 – Create a Windows 7 Installation DVD or USB Flash Drive 
As an IT support person I am frequently asked to recover lost passwords – more often than you might think.
People often forget their own passwords – especially when they chose them long ago
A friend set up their computer for them and didn't tell them a password
They were given a work computer for home use which requires a password to get into it
The owner of the computer has died or is in hospital – see Passing on Wills…and Passwords – WSJ.com
I do

not

condone the use of these tools for stealing personal information, for spying on people, or for any other unethical or illegal activity!
This is a list of Password resources – which I plan to expand over time
1.Bios Password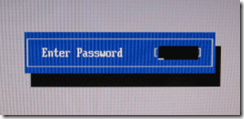 The BIOS (Basic Input Output System) controls a number of the computer's fundamental settings and keeps the date correct. If the BIOS is password protected you'll be asked for a log-on password when you first start the computer.
If you don't know this, the easiest way to reset the BIOS is to remove the CMOS battery

The battery is a CR2032 and is located on the motherboard
Removing the CMOS battery like the one will cause the system to loose all CMOS settings including the password.
To do this locate and remove the CMOS battery on the motherboard for at least five-minutes. After this has been done put the battery back into the computer and turn it back on.
2.Windows User Account Password
The most effective way of finding a User Account Password is with Ophcrack which will take minutes to discover most passwords – this is useful if you want to discover the password without resetting it.
3. Email – Outlook/Outlook Express/Windows Mail Password
This is a very simple password revealer which works on most email pgrograms
Mail PassView recovers the passwords of the following email programs: Windows Live Mail, Windows Mail, Outlook Express, Microsoft Outlook 2000 (POP3 and SMTP Accounts only), Microsoft Outlook 2002/2003 (POP3, IMAP, HTTP and SMTP Accounts), IncrediMail, Eudora, Netscape Mail, Mozilla Thunderbird,
Mail PassView can also recover the passwords of Web-based email accounts (HotMail, Yahoo!, Gmail), if you use the associated programs of these accounts.
PstPassword – Recovers lost password of Outlook PST file.
4. Windows Operating System Key
Load Hive option – allows you to load the registry hive of another Windows installation. To use, put the hard drive in a working machine (must also be Windows 2000, XP or Vista) or use Windows PE (not tested, should work) and click Load Hive. Then point it to the dead Windows install. If you're using Windows Vista, Administrator rights are required for this feature. You may have to right click on the Keyfinder and run as Administrator.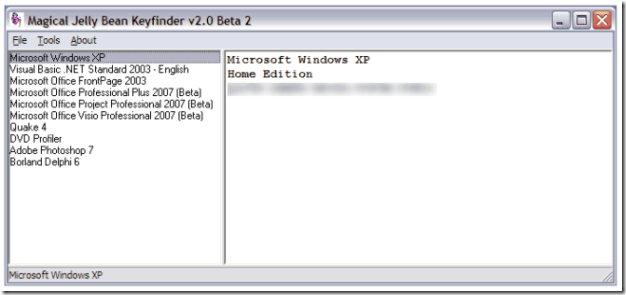 5. Microsoft Office Key
6. Browser Passwords
7. Router & Wireless Passwords
8. Other Password Recovery Tools
9. Choosing Secure Passwords