Restore Control Panel missing after Windows 10 Creators Update
With Windows 10, Microsoft is trying to move users away from the Control Panel in favour of the newer Settings menu. However, a lot of us are familiar with the old Control Panel and still rely on it for many things.
In recent a update to Windows 10,  (Creators Update) the Control Panel shortcut has been removed from the Win X menu (accessed by right clicking the Start button).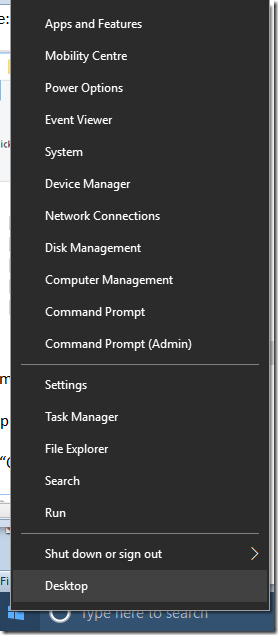 Fortunately there is an easy way to get it back:
Bring up the Run Command > Win Key + R
Run > %LOCALAPPDATA%\Microsoft\Windows\WinX\Group2
WinX > Group2 folder contains a "Control Panel" item, but this appears in the menu as "Settings"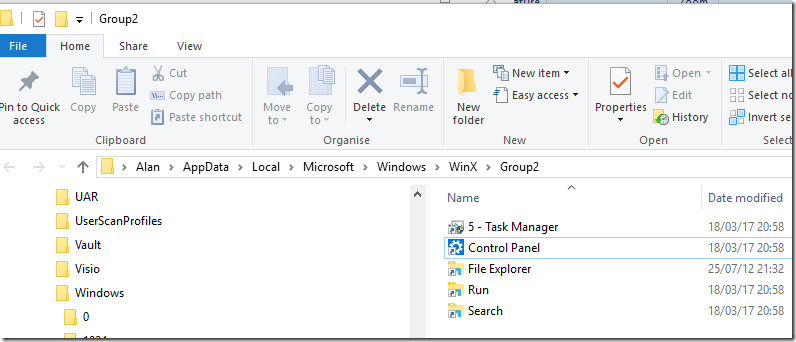 Rename the existing "Control Panel" > "Control Panel – new" to prevent it being overwritten.
Download the old style control panel item here Control Panel-Win-10-Menu
Copy "Control Panel" into Group 2 folder
Restart Windows Explorer from within Task Manager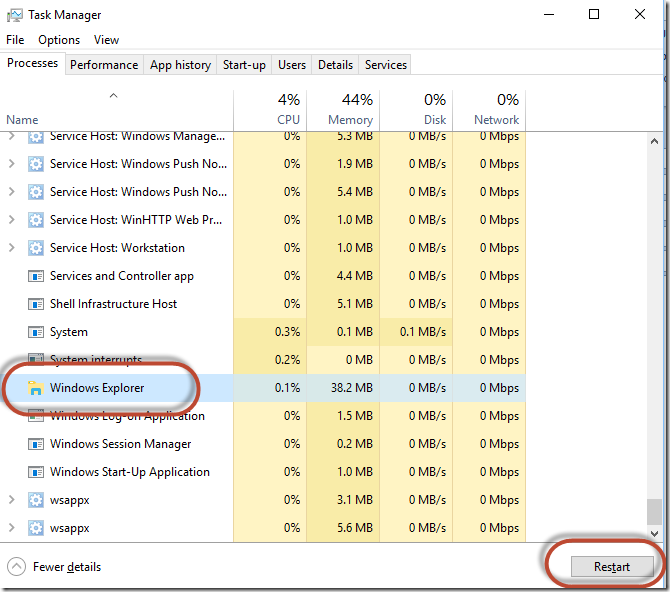 Now Control Panel appears again in the Win X menu!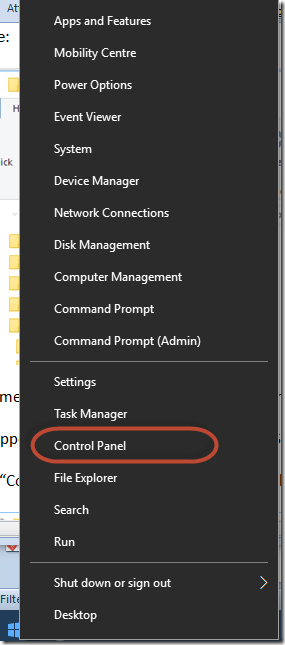 Finally – when you first open the new control panel link, you will get this prompt:
Uncheck "Always ask before opening this file"