You'd have thought it would be a trivial matter for Windows 7 to include custom formatting for the Tray Clock, but this is the best you can do – by stretching the task bar vertically, you get the date and time.

However there is a neat, customizable Free Tray Clock developed by Stoic Joker http://www.stoicjoker.com/. Stoic Joker's site is sometimes unavailable – so you can also download if from CalmIT here. It works on Windows 32 and 64bit systems and is nicely customizable. Just download the appropriate version and play around with the settings.
The download contains both 32 bit and 64bit versions. To find out which version is suitable for your system, go to Start –> Right click on Computer (or My Computer) –> Properties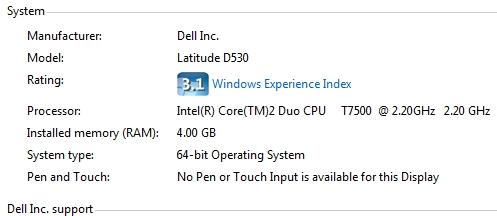 The format I use employs Segoe UI Light, font size 12 with the custom format h:nn. ss   ddd dd mmmm

I like having the time, the day and date. When you glance at the clock, the eye naturally separates and distinguishes the three elements. You've got the seconds if you need them, with the time on the left and the date on the right.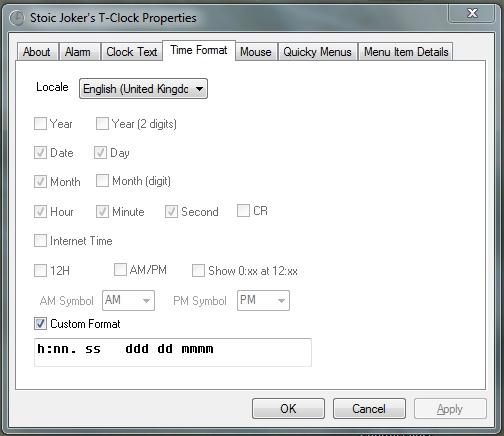 I love it!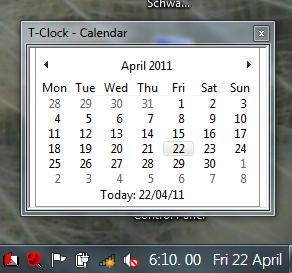 You can use the standard formats, or customize it however you like. I've also set it so that a single left click on the clock brings up the Tclock Calendar – very neat.