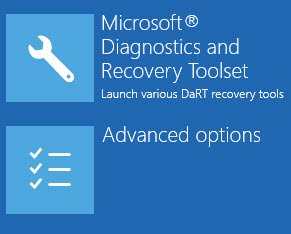 Microsoft Diagnostics and Recovery Toolset – MS DaRT 10 – has now been released for Windows 10.
MS DaRT was formerly known as the ERD (Emergency Recovery Disk) Commander.
ERD Commander 2015 / MS DaRT 10 is a most useful suite of tools, that can help you troubleshoot and recover a non-booting Windows 10 installation.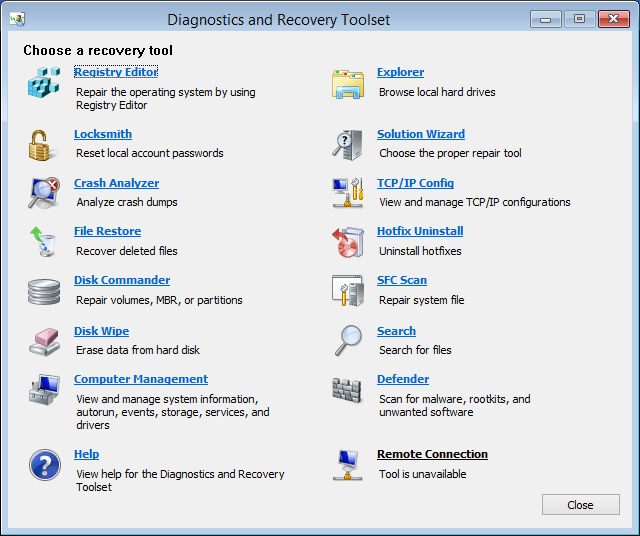 The MS DaRT 10 / ERD Commander 2015 Toolset
The ERD Registry Editor utility on the DaRT 10 Tools menu provides information about the registry that can help you repair a system.
The Locksmith wizard can be used to list the local user accounts and change passwords.
The Crash Analyzer can be used to diagnose the cause of a system crash and identify the driver that caused the failure.
The Disk Commander can be used to salvage or repair partitions, or volumes.
The File Restore utility can be used to find and restore deleted files from any supported Windows-based file system.
The Disk Wipe utility can be used to erase disks or volumes.
The Explorer utility allows you to browse folders and files that are stored on various drives.
The Computer Management utility provides recovery tools to help you:

Disable problematic drivers or services.
View event logs.
Partition and format hard disk drives.
Get information about Autoruns.
Get information about the computer.

The TCP/IP Config utility helps you to display and set a TCP/IP configuration.
The Hotfix Uninstall can be used to remove Windows hotfixes or service packs from a system that cannot be started.
The SFC Scan utility helps you check system files and repair any that are corrupt or missing.
The Search utility allows you to restrict the scope of your search by specifying part of the name, search location, estimated size of the file, or the time when the file was modified.
Normally this toolkit is only available to Enterprise customers through the Software Assurance Programme
DaRT 10 is an important part of the Microsoft Desktop Optimization Pack (MDOP), a dynamic solution available to Software Assurance customers that helps reduce software installation costs, enables delivery of applications as services, and helps manage and control enterprise desktop environments.

More details here
Download MSDaRT10
MSDaRT10 for Windows 10 is available to download here as an ISO file
Creating a DaRT 10 USB Boot Disk
Note –
the DaRT 10 iso does not seem to like being added to a Yumi USB Multiboot environment,
but I had success creating a bootable USB disk with Rufus
Booting from a DaRT boot disk
When Booting, using a DaRT 10 USB Boot Disk it follows a familiar sequence to the booting of ERD Commander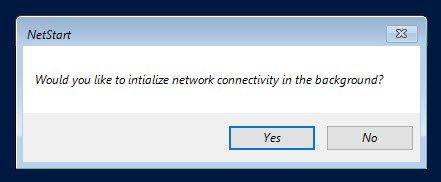 Choose keyboard layout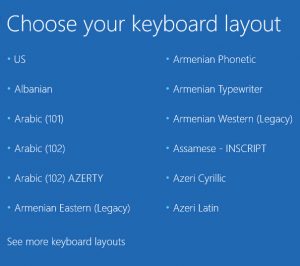 Choose the Troubleshoot Option
Select Windows 10 – attaches to the existing Windows 10 installation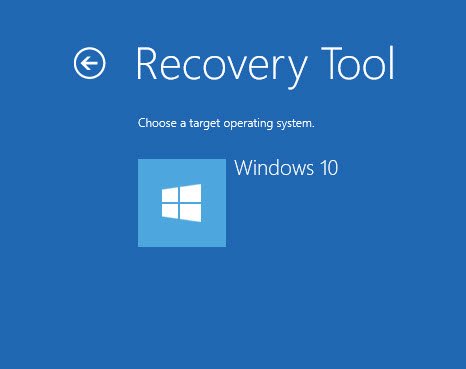 And Select Microsoft Diagnostics and Recovery Toolset
This opens the MS DaRT 10 / ERD Commander Console